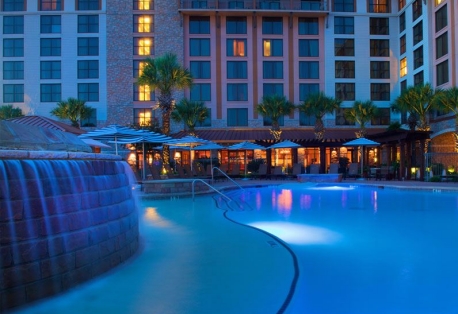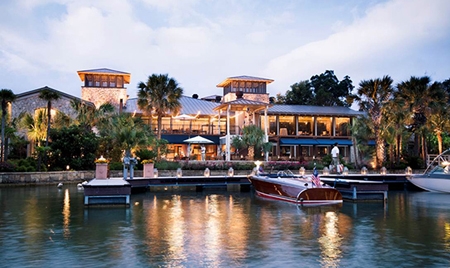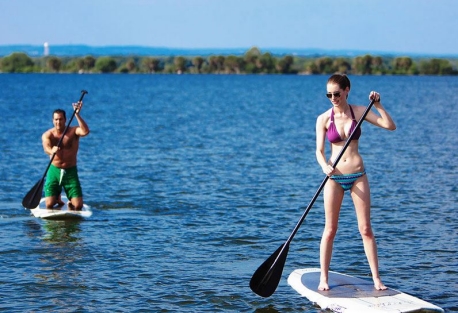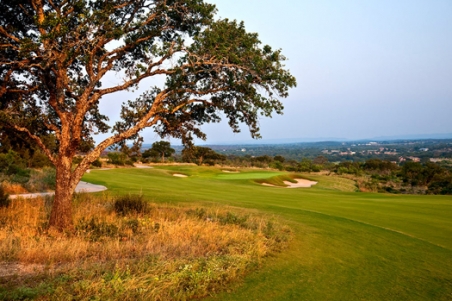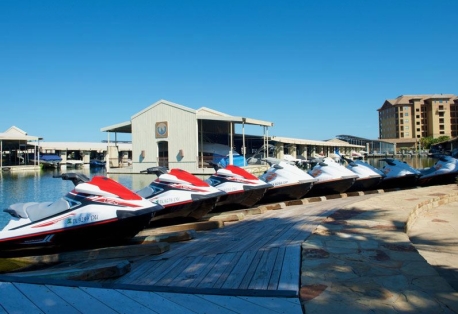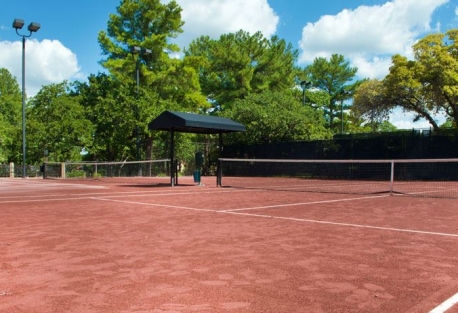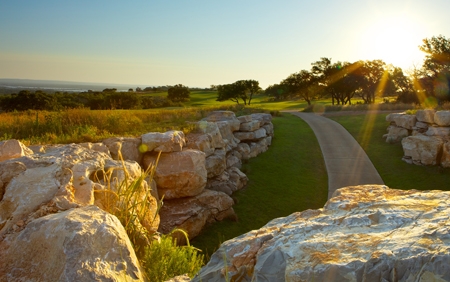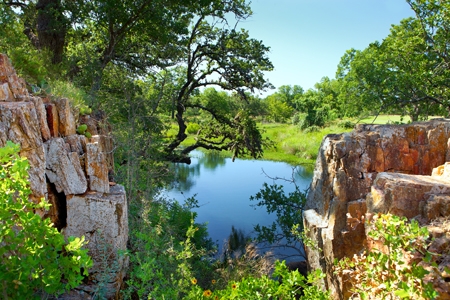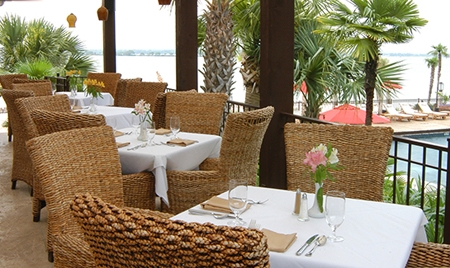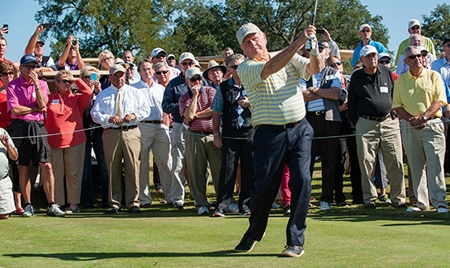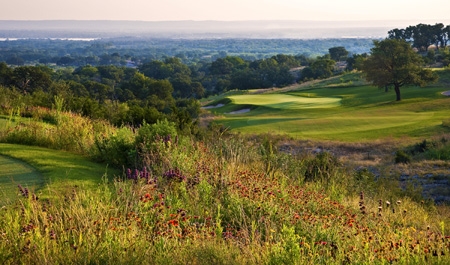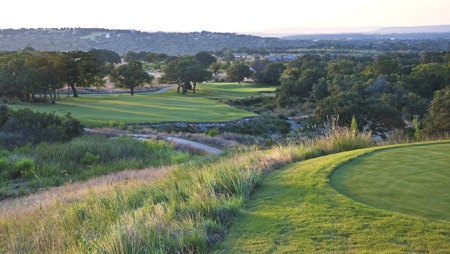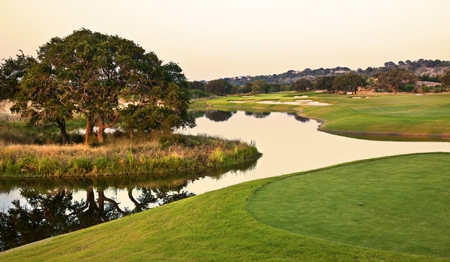 Summit Rock is an exclusive golf and lake community set within the iconic and lavish Horseshoe Bay Resort area just 45 minutes west of Austin, Texas.
This private club enclave covers more than 1,600 acres in the heart of the Hill Country Wine Region where residents are within 90 minutes of more than 30 vineyards.

Members can play the Jack Nicklaus Signature course.
Featuring 30-mile Hill Country views and Jack Nicklaus Signature golf, Summit Rock offers a wide array of amenities accessible through membership at the Club at Horseshoe Bay Resort, one of the most active private social clubs in the United States. Send me more information about Summit Rock!
Summit Rock: Multiple Membership Benefits 
Summit Rock is owned by Horseshoe Bay Resort which gives Summit Rock members exclusive access to play the Jack Nicklaus Signature course and to all the amenities of the award-winning Club at Horseshoe Bay Resort.

Dine at Horseshoe Bay Resort's Yacht Club.
Horseshoe Bay Resort amenities include the Yacht Club, Bayside Spa & Salon, Marina, Jet Center, multiple waterfront dining venues, resort-style swimming pools and lake access.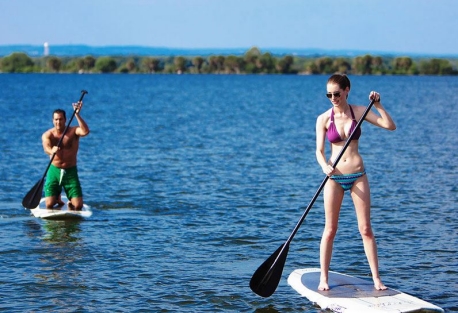 Visit the marina and Jet Center for paddle boards and jet skis.
Also included is play on three acclaimed Robert Trent Jones Sr.-designed golf courses, 16 hard court and clay tennis courts and the clubhouses that support them. Send me more information about Summit Rock!
Nicklaus Course
The Summit Rock Golf Course won best "Best New Golf Course in the United States" by Golf Digest during the course's inaugural year.
And the accolades have continued. Most recently, the ultra-private, Jack Nicklaus Signature course was ranked No. 13 in the state of Texas for 2020 by Dallas Morning News.

Sharpen your game on the 18-hole Whitewater Putting Course.
Jack Nicklaus himself loved it so much he called "every hole a signature hole," because the course offers a breathtaking view unique to the Hill Country region.
The first phase of the clubhouse compound, the state-of-the-art cart barn, featuring a cobble stone patio with Hill Country views, is the perfect place to socialize and grab a post-round libation. Send me more information about Summit Rock!
For real estate options and pricing, see the real estate section below. Also, learn about Summit Rock's newest neighborhood, the 55+ Tuscan Village. Send me more information about Summit Rock!
Real Estate

Sample 4 BR/3 BA home for sale.
Summit Rock's homes are quintessentially encapsulated by the sweeping Hill Country surroundings. These luxury homes, situated in private enclaves surrounding the course, are the perfect combination of both modern and rustic. Enjoy lake, golf, and Hill Country views in these homes.
Lots ranging from $125K
House lot packages from the mid-$400,000s
Amenities

Swim & relax at the Yacht Club pool at Horseshoe Bay Resort.
Private, 1,600-acre club community within the 7,000 acre community of Horseshoe Bay Resort
Exclusive-use, 7,200-yard Jack Nicklaus Signature Course, par 72
Practice areas for putting, driving and short game
The Summit House, golf clubhouse and family gathering place
Access to all Horseshoe Bay Resort amenities
Three championship golf courses designed by Robert Trent Jones Sr.
Clubhouses
Tennis center with 16 hard court and clay tennis courts
Spa and fitness center
The Yacht Club
Bayside Spa and Marina
Multiple waterfront dining venues
Multiple swimming pools
Area

Explore the nearby Enchanted Rock State Park.
Horseshoe Bay Resort covers territory in both Burnet and Llano Counties, about 40 miles northwest of Austin. It borders the southern shore of beautiful Lake Lyndon B. Johnson, a 6,300-acre constant-level lake known for the purity of its Hill Country water. For generations this remote, yet accessible, area has been an ideal place to live, play and relax.
Horseshoe Bay Resort offers tranquil days at the lake, a 22-mile framework of limestone bluffs and wooded hills that encompass the confluence of the Llano and Colorado rivers, plus the rich and diverse culture that the Texas Hill Country proudly preserves.
Residents and visitors enjoy Hill Country hospitality, luxurious amenities plus renowned restaurants, shopping, and attractions of Horseshoe Bay Resort. Send me more information about Summit Rock!
Awards & Honors
Jack Nicklaus Signature Course ranked No. 13 in the state of Texas, by Dallas Morning News, 2020

Jack Nicklaus Signature Course named the "Best New Golf Course in the United States," by Golf Digest, 2012

Jack Nicklaus Signature Course ranked No. 3 in Texas by Golfweek, 2017
Jack Nicklaus Signature Course regularly appears in "Top 100 Resort Courses in America," by Golfweek

Nearest Airport
Austin Bergstrom International Airport, 50 minutes away
Horseshoe Bay Resort Jet Center, located on property
Location Map
Click here to get directions