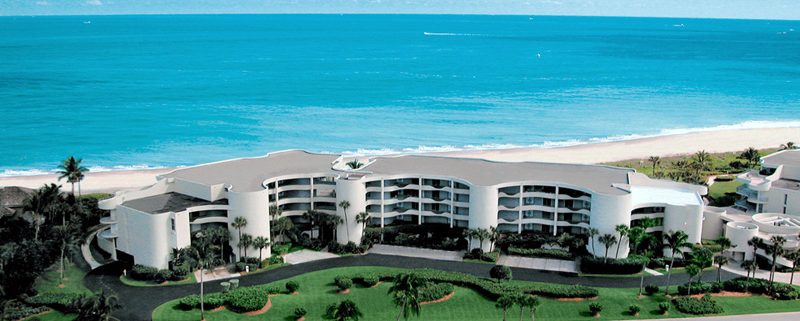 About Us – 25 Years of Golf & Water Communities
WaterViewHome.net is part of the Golf Course Home® Network which was founded by David Lott in 1995. It debuted as a special, pre-printed supplement–GOLF COURSE HOME®–in a fall issue of Inc. Magazine where it would appear on a regular basis for the next four years.
During the previous 10 years, Lott had learned about the golf community industry writing special real estate and travel sections for Golf Digest, where he spent five years as Creative Services Manager, and then writing freelance articles for GOLF Magazine, LINKS, MET Golfer and various regional golf publications.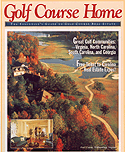 GCH cover on the insert in INC. magazine.
In November 1999, Golf Course Home completed a successful migration to the Internet. In doing so, it became a successful early adopter of web technology and the first website to be completely devoted to providing real estate leads/buyers to golf and water view communities.
The following year WaterViewHome.net was launched with a focus on communities with water views on lakes, rivers and oceans. Request More Information about GCH
Years of Rapid Growth
While many internet companies were launched and washed away in the dotcom bust of the early 2000s, Golf Course Home flourished. The site quickly became the go-to online resource for people looking to purchase homes and lots in golf and waterview communities for use as a vacation home, a second home or for a retirement residence.
In 2005, the company officially achieved Trademark status for the name 'Golf Course Home.'
By 2009, Golf Course Home® had expanded to 40+ golf and water view community websites and became known as the Golf Course Home® Network (GCHN).
In 2013, changes to Google's search algorithm resulted in the need to retire of many of the sites while pointing the domain names to  GolfCourseHome.com or WaterViewHome.net, thereby maintaining their historical, and priceless, search value. Request More Information about GCH

Vineyard Open House Real Estate, Martha's Vineyard
In 2013, GCHN Founder and Publisher David Lott established the real estate firm of Vineyard Open House Real Estate LLC on the island of Martha's Vineyard, MA. The firm is a full-service real estate office for buyers and sellers as well as summer rentals.
The company website, VineyardOpenHouse.com, includes all island listings for sale via the island's LINK system. Vineyard Open House has represented real estate buyers/sellers in transactions valued at more than $20 million since July 2014.
Vineyard Open House Real Estate joined the GCH Network in 2018 while also becoming an important part of the GCHN Luxury Property Referral Network which links Golf Course Home, Vineyard Open House Real Estate and luxury resort brokers across the U.S. Request More Information
Golf Course Home®  Network Mission
Provide online resource for people looking to purchase homes and lots in golf course communities and water view communities for use as a vacation home, second home or retirement residence. The Golf Course Home Network provides key information about world-class, master-planned amenity and country club communities in the U.S. and the world.
Provide golf and waterview community marketers the greatest exposure to motivated buyers online and to channel leads to communities via Internet exposure, hot links, Social Media, press releases and e-newsletters.
Design, photography and editorial are held to the highest standards to create a top-quality editorial environment that delivers solid information that buyers can use in their selection of potential properties to visit.
Clients can expect highly attentive, personal service directed to their key goals–impacting their core markets, generating quality leads and selling property. Send me more information about GCH
Lott Custom Communications, LLC
The Golf Course Home® Network is operated by Lott Custom Communications, LLC, which was founded in 1990 by David Lott in Newtown, CT. Lott is a former Creative Services Manager for the New York Times Sports Leisure Division, where he wrote special advertising sections for Golf Digest, Tennis, Golf World, Golf Shop Operations and Snow Country. Lott was also responsible for producing advertising and promotion for the division's seven magazines. Send me more information about GCH
Lott Custom Communications, LLC, has provided marketing and creative services for numerous publications and golf companies, including:
Publications
Forbes
Inc.
Esquire
Mutual Funds
Internet World
Discover
Home Office Computing
Small Business Computing
Web Week
Frequent Flyer
Prevention
Web Developer
Golf Companies
Golden Bear
Excel Shafts
MacGregor Golf
Custom Publishing
Big Apple Circus
On Course Magazine
Volvo International
In addition, Lott Custom Communications, LLC, has produced special advertising sections and/or editorial copy for the following magazines and websites:
Magazines
Golf Digest
Links Magazine
Senior Golfer
Luxury Golf Homes
Met Golfer
Player (USGS)
Mid-Ohio Golfer
Diversions
Golf Magazine
Golf & Travel
Golf for Women
Golf Shop Operations
National Golfer
Men's Fitness
Estates West Magazine
PlayGolfNow.com
GolfOnline.com
Golf World
LinksMagazine.com
Media Properties

TennisMatch Magazine, 1993
GOLF COURSE HOME® Pre-Printed Special Advertising Supplement to Inc. Magazine, 1995 – 1999
GolfCourseHome.net, 1999
WaterViewHome.net, 2000
Golf Course Home® Show, 2001
Golf Course Home®Network of Member Websites
Martha's Vineyard Real Estate
VineyardOpenHouse.com – Homes and Lots for Sale & Rentals on Martha's Vineyard, MA
Privacy Policy
All request for information forms that are filled out are sent directly to the community representative or to a licensed agent or broker who has sponsored the community on the Golf Course Home Network. All names and information entered on the community inquiry forms are neither sold nor given to another party.
The sponsoring community representative or licensed agent or broker sponsoring the community is charged with following up as soon as possible with the person filling out the community inquiry request form.
Should your request go unanswered within a reasonable time, please contact Founder/Publisher David Lott who will immediately contact the sponsoring community, agent or broker in order to have the requested information emailed or mailed ASAP.
CONTACT US