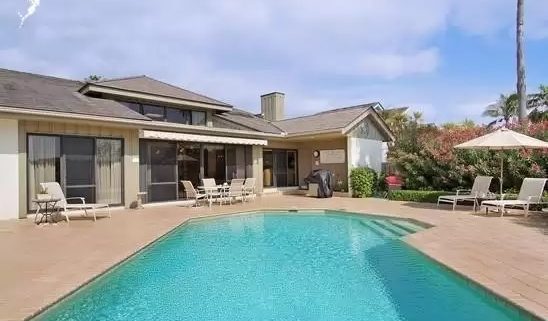 Address:  6945 SE Harbor Circle, Stuart, FL 34996
Asking Price: $1,649,000    Beds/Baths:  3BRs/ 4.5 BAs
Enjoy Atlantic Ocean views from first floor apartment in Sailfish Point in Stuart, FL.
The updated first floor home offers 2,658-sf of living space, and features atrium doors, a fireplace and impact glass.
The patio nearly doubles the home's living space. Send me more about this home in Sailfish Point!
KEY FEATURES: 6945 SE Harbor Circle, FL

Enjoy a spacious pool area with private lanai.
First-floor apartment overlooking pool, Atlantic Ocean
Newly painted interior
Large outside patio doubles living space
Atrium doors
Impact glass
Walk-in closets
Fireplace
>  More Community Information:  Sailfish Point, Stuart FL
About Sailfish Point

Golf and water combine to create an idyllic lifestyle.
Sailfish Point is a 532-acre sea island community of 520 residences located at the southernmost tip of Hutchinson Island on southeast Florida's Atlantic coast.
Offering privacy, security and premium amenities in a natural setting surrounded by ocean and inlets, Sailfish residents live in spacious beachfront homes and intimate oceanfront condos, golf-view villas and townhomes with private docks.
Stretching along ocean and river, the community's Jack Nicklaus Signature golf course sets a tone of sporting excellence. Prestigious and private, the club requires no tee times for play.  Send me more about this home in Sailfish Point!
Direct Boating Access

Take your boat from the marina to open water in five minutes.
The Indian River, the Atlantic and the St. Lucie Inlet all await, offering a vast variety of fishing and boating experiences from a luxurious sea island base.
Often homeowners take their boats over to the city of Stuart for lunch and a little shopping. Some cruise to the Bahamas, approximately 75 miles east.  Send me more about this home in Sailfish Point!