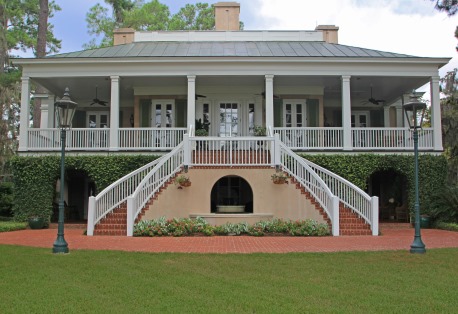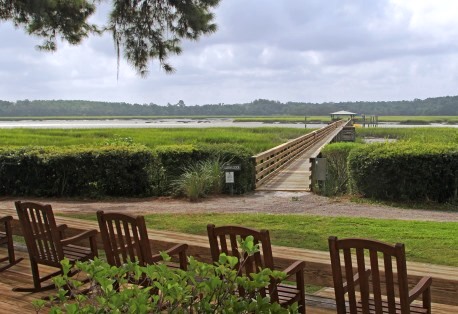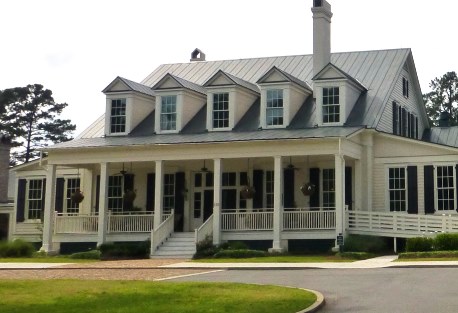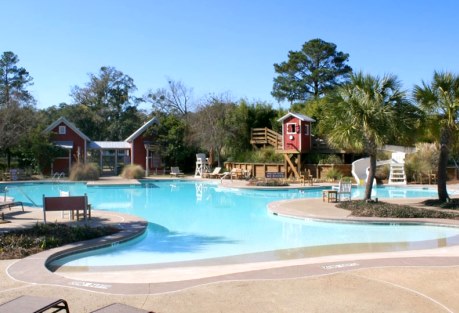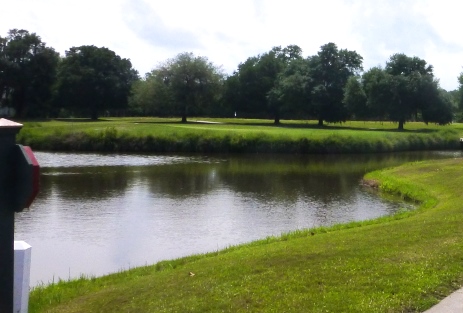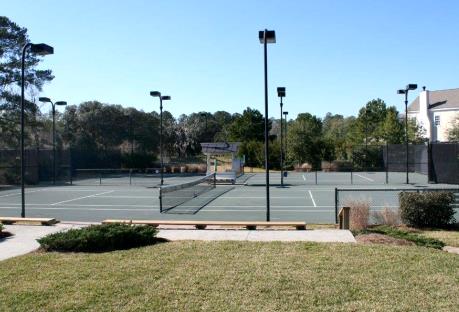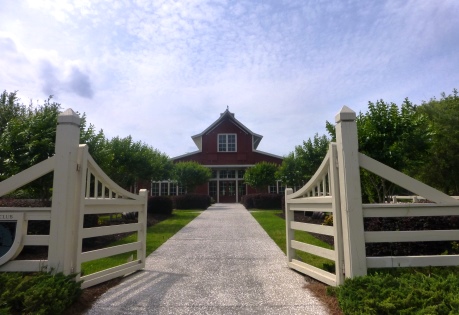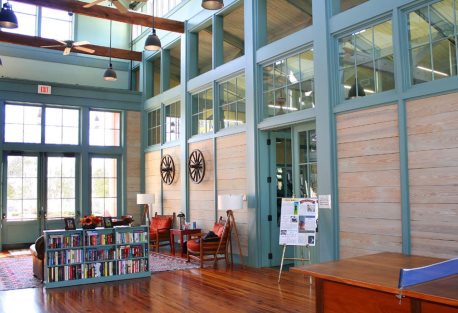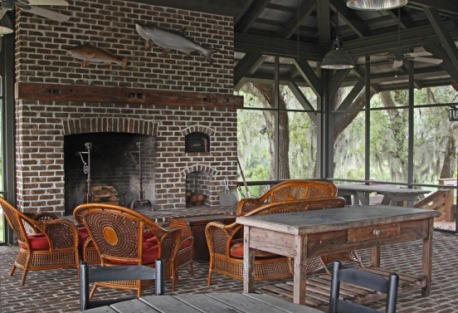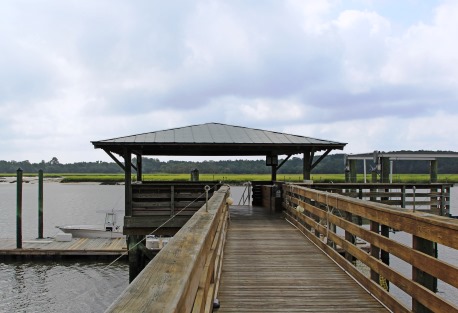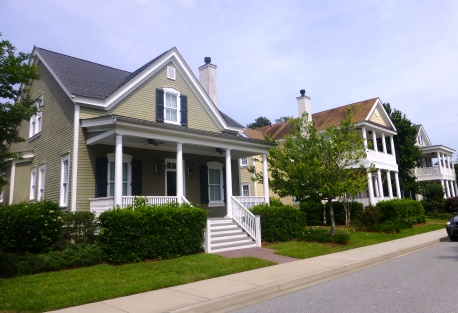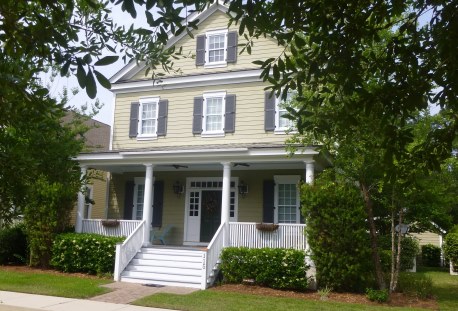 Convenient to Beaufort, Hilton Head Island and Savannah, Oldfield is a private, gated golf community that overlooks a spectacular horseshoe bend in the Okatie River deep in South Carolina's legendary Lowcountry.
Its 800 acres overflow with the magnificent moss-draped live oaks and dramatic marsh vistas for which this area is known.
Oldfield is truly unique in the area, its residents are quick to point out.
Not only is the community home to the first Greg Norman golf course in the Lowcountry, but Oldfield is also set apart by the extensive recreation options offered on the Okatie River. Send me more information about this private golf community!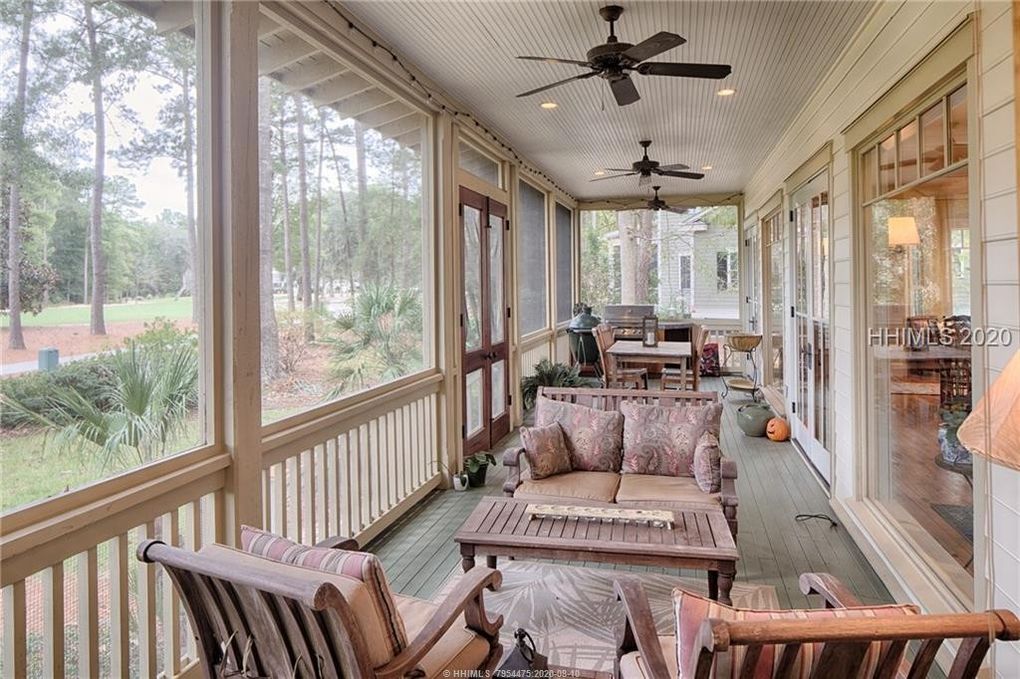 Relax Lowcountry style with a screened porch.
In addition, traditional Lowcountry architecture and a sincere dedication to Southern hospitality and service create a warm inviting atmosphere.
Just inside the community gate, The Greeter's Store is a natural gathering place for owners. Residents will stop here to pick up their mail, buy a loaf of bread or enjoy an ice cream cone.
The Greeter's Store is a genuine step back in time, complete with rocking chairs, RC Colas and Moon Pies. Send me more information about Oldfield!
Waterfront Activities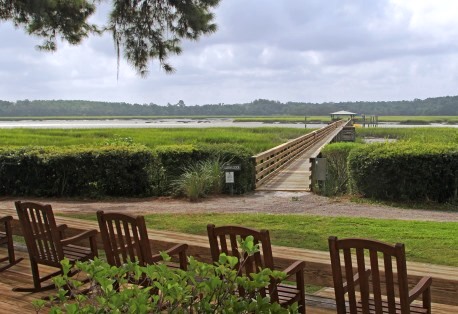 Try your hand at crabbing and fishing on the Okatie River.
Activity on the water can be a part of everyday life, and all residents share in the rare and beautiful resource that is the Okatie River.
At the Outfitters Center, for example, the Oldfield River Pro leads residents in sea kayaking, shrimping, canoeing and fly-fishing.
Community docks, boat storage and concierge boat service in and out make the boating experience fun and carefree. Send me more information about this private riverfront community!
Oldfield Golf by Greg Norman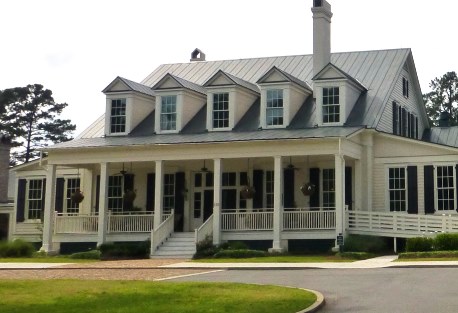 The clubhouse on the Greg Norman-designed golf course.
Oldfield offers the first and only Greg Norman golf course in the Lowcountry. The course winds across broad savannas of broomgrass and palmetto up to the expansive marshes of the Okatie River. With five sets of tees, Oldfield is highly playable as well as scenic for all skill levels.
An important benefit at Oldfield is that golf membership is optional–the perfect flexibility for families that may have only one golfer.
Members can enjoy expansive views of the golf course from the glass and screened porches of the 13,000-sq.-ft. clubhouse which also features men's and ladies locker rooms, card rooms, bar and grill, private dining area and formal dining area. Send me more information about this private golf community!
Comprehensive Trail System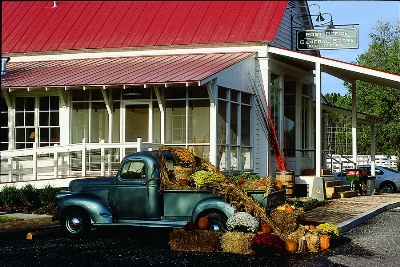 Sometimes the trail leads to an old country store.
Oldfield also has a comprehensive trail system that winds throughout the property, affording a great opportunity to experience nature while walking, running or biking.
Children and grown-ups can also learn about the area's fascinating flora and fauna at the Nature Lab and Library with the help of the community's on-site naturalist. Send me more information about Oldfield!
Equestrian Center & Camps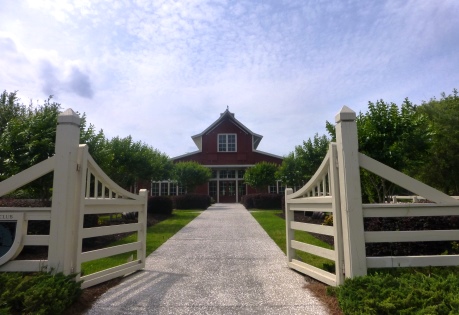 The barn at the Equestrian Center.
Oldfield's Equestrian Center is a top-notch boarding and horse care facility. It provides members and guests with the opportunity to enjoy equestrian activities by providing lessons, trail rides, pony rides, camps and other equestrian activities in a safe environment.
In addition, there are a variety of summer equestrian camps for young riders from 4 to 7 and eight and up. Send me more information about Oldfield!
Real Estate

Expect elegant homes with golf and water views.
Homes, priced from $500,000 to $2 million+
Village Homes and Arrowhead Cottages, priced from $380,000 to $550,000
Golf Cottages, priced from $475,000 to $525,000
Lots (homesites), priced from $40,000 to $500,000
Lot sizes from  .5-1.0 acre
Amenities

The stately River House.
Private golf and river community
24-hour manned gate
18-hole, championship golf course designed by Greg Norman, 5 sets of tees
Golf Clubhouse with:

Men's, ladies locker rooms, card rooms
Bar & grill, private dining area, formal dining area
Glass and screened porches

Sports Club with:

Fitness center, locker rooms
Six lighted tennis courts, pro shop
Outdoor pool, heated lap pool
Massage therapy room
Personal trainer, aerobics room, cardio and strength training machines
Saunas, steam rooms, outdoor spa
Children's playground, picnic areas, snack and juice bar
Kayaks and canoes for exploring Goose Lake
Gazebo with dock
Fit-Trail

Comprehensive trail system for walking, running and biking
Historic River House, featuring Member's Bar and gourmet dining
Outfitters Center provides easy access to fishing, kayaking, crabbing, shrimping & fly-fishing

Resident river pro and naturalist
Area
Near Beaufort, Hilton Head Island, Historic Savannah
Oldfield residents can explore an almost endless supply of arts, shopping and entertainment venues in neighboring communities. Easy access is available to excellent medical facilities, as well as interstates and air travel.
The Savannah/Hilton Head International Airport and Hilton Head Airport are less than 30 minutes from Oldfield.
Historic Beaufort, which dates back to 16th Century French, Spanish and Scottish explorers, is known for its natural beauty and rich history. You can take a stroll through the historic "Point" neighborhood, explore the small boutiques, galleries, and cafés, and spend a leisurely afternoon in Waterfront Park.
The Beaufort Chamber Orchestra and the Beaufort's seasonal outdoor festivals are also popular activities. Send me more information about Oldfield!
Hilton Head Island, 13 Miles Away

Hilton Head Island is just 13 miles from Oldfield and is a haven for golfers, beach enthusiasts and shoppers. With nearby Bluffton, the Hilton Head area offers more than 35 shopping plazas featuring an array of stores that appeal to different tastes and styles.
And Savannah, GA, with its world-renowned architecture and unmistakable atmosphere, is a 40-mile drive from Oldfield. Send me more information about Oldfield!
Awards & Honors
Named a Green Golf Community, 'Steward Level,' by GolfCourseHome® Network, 2008

Greg Norman Golf Course, Certified Audubon Cooperative Sanctuary, 2006
Named an "America's Top 100 Master Planned Community" by Where to Retire Magazine, 2005
First inaugural "Neighborhood for Nature" award, from Audubon International
Discovery Package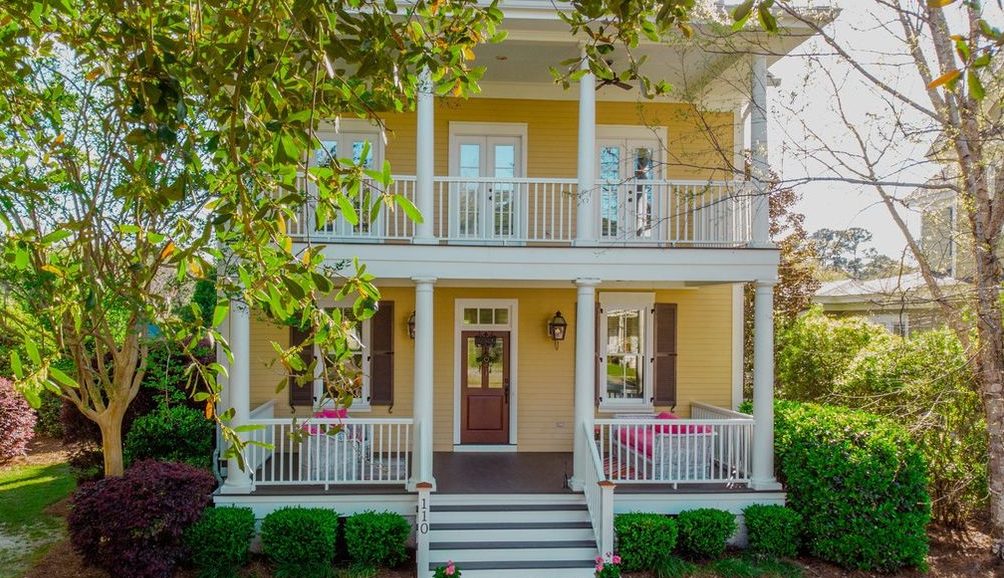 Get introduced to Oldfield and the Lowcountry lifestyle.
> Oldfield, SC, is extending an invitation to their Owner Experience getaway. The package includes:
Accommodations for two in a River Cottage or Golf Carriage Home
Lunch for two at Magnolia Grille or dinner at The River Club
One round of golf for two
River Cruise for two with and Oldfield River Pro
Complimentary access to the Sports Club, Equestrian Center, Outfitter's Center, and use of club kayaks and bicycles
A private tour of the Oldfield sporting lifestyle, amenities and real estate opportunities
$299/night or $475 for 2 nights
Additional Information
New to Oldfield–Arrowhead Lake
The Arrowhead Lake area is the newest addition to Oldfield.   The architecture artfully reflects Lowcountry history and culture, creating a timeless charm that is one of the signatures of life at Oldfield.
In the initial phase, there will be cottages ranging from 1,800 to 2,200 sf of living space, plus some larger homes as well.  Special collection features include metal roof, heart pine flooring and fine details with an eye to the past.
Modern conveniences, contemporary floor plans and a quiet setting will help make this new collection of homes a favorite residential area within Oldfield.
The focal point of Arrowhead is the Arrowhead Lakeside Pavilion.  A delightful gathering space for oyster roasts, catching up with friends, fishing and fireside conversations, it features indoor and outdoor fireplaces with an extensive deck and long dock extending out to the lake. Send me more information about Oldfield!
Nearest Airport
Savannah/Hilton Head International Airport, 32 miles
Hilton Head Airport, 22 miles
Charleston, 1.5 hours away
Location Map
Click here to get directions