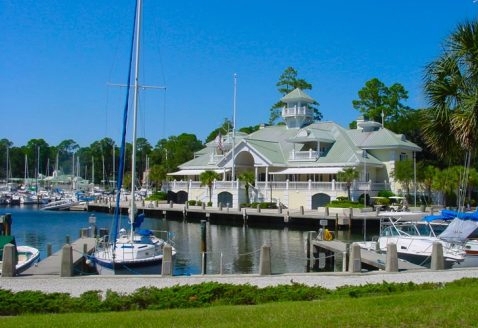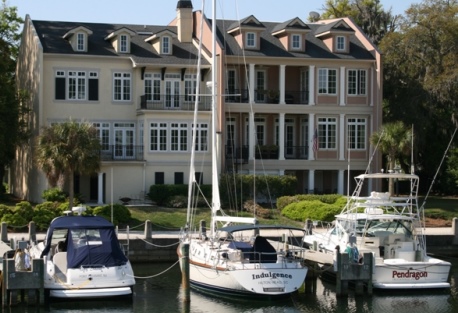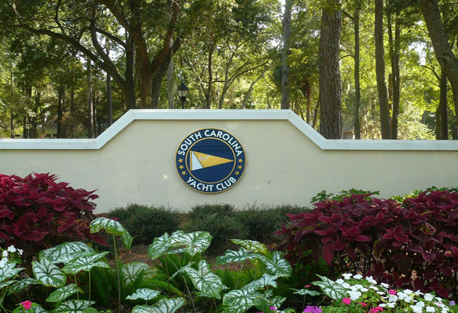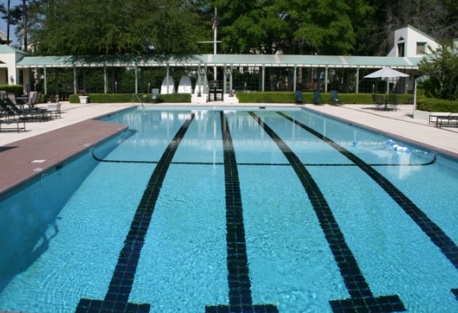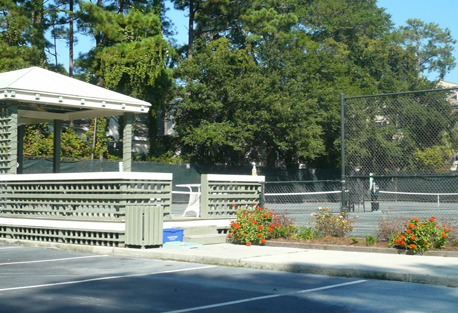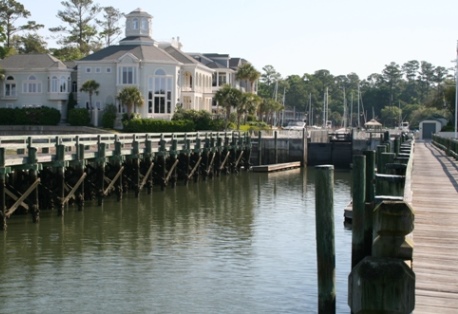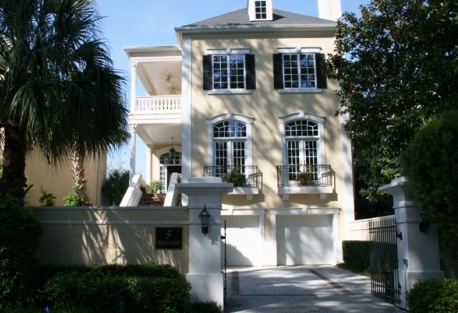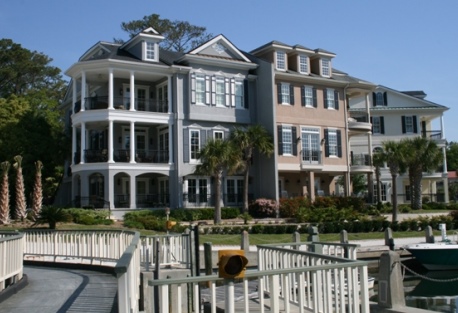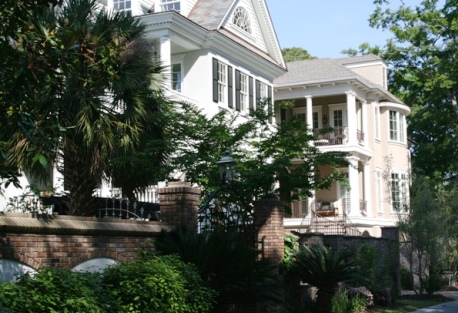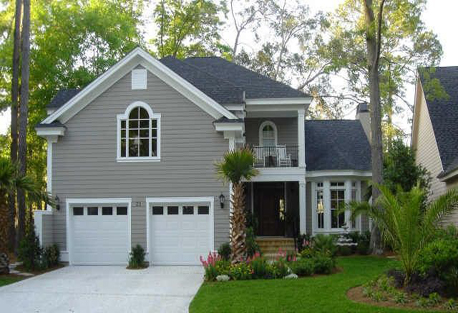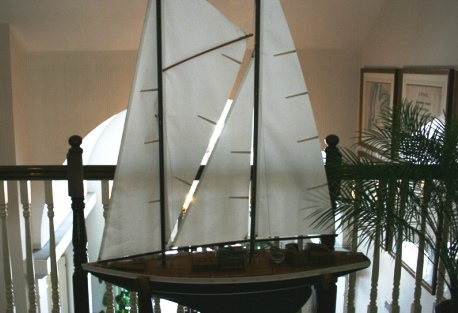 Windmill Harbour is a 172-acre private residential community adjacent to the Intracoastal Waterway on Hilton Head Island.
Home of the prestigious South Carolina Yacht Club, it is master-planned for 500 residences, many with stunning views of the Intracoastal Waterway and surrounding saltwater marshes.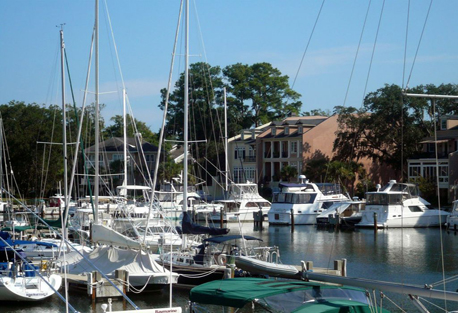 Windmill Harbour offers a highly protected anchorage.
Membership in the South Carolina Yacht Club is optional, with a variety of membership opportunities available.
Joining the club means earning privileges at several local golf clubs, along with docking privileges for members and their out-of-town guests.
The club also hosts regular brunches, happy hours, special holiday events and more throughout the year. Send me more information about Windmill Harbour!
Windmill Harbour–Your Private Harbor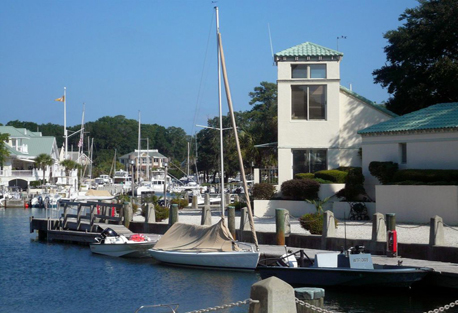 Live just steps away from your boat and club amenities.
The focal point of Windmill Harbour is a 15.5-acre yacht basin—one of only three private locked harbors on the East Coast. The 260-slip marina at South Carolina Yacht Club is insulated from tidal changes and provides an ideal gateway to deep Atlantic waters.
The Club's Sports Center has seven tennis courts, a fitness center, full-service locker rooms with sauna, swimming pool and hot tub.
Health-conscious members make frequent use of the 24-hour fitness center, outfitted with treadmills, an elliptical machine, and upright and recumbent bikes. Send me more information about Windmill Harbour!
Membership Privileges Include Reciprocity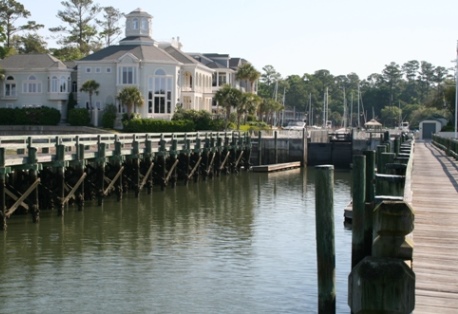 Head out to open waters through the Calibogue Sound lock.
Membership privileges in the SCYC also include reciprocity with over 250 ClubCorp Associate Clubs and over 700 yacht and sailing clubs.
The 13,000-square-foot Windmill Harbour clubhouse, with its twin entry staircases and pastel-stucco exterior, reflects the historical architectural heritage of nearby Charleston. Send me more information about Windmill Harbour!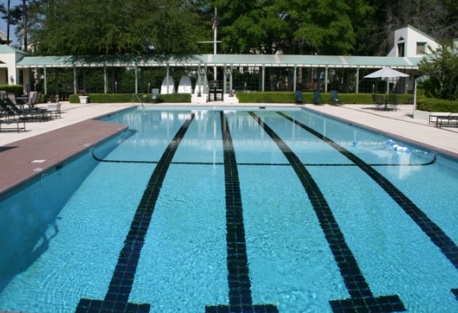 Amenities include pool, tennis courts, fitness center and more.
The interior is a skillful blend of formal elegance and comfort, accented by a collection of antique furniture, hardwood floors, and custom made carpets.
South Carolina Yacht Club Members enjoy golfing privileges at Hilton Head National Golf Club and Old South Golf Links in Bluffton, SC. Send me more information about Windmill Harbour!
Real Estate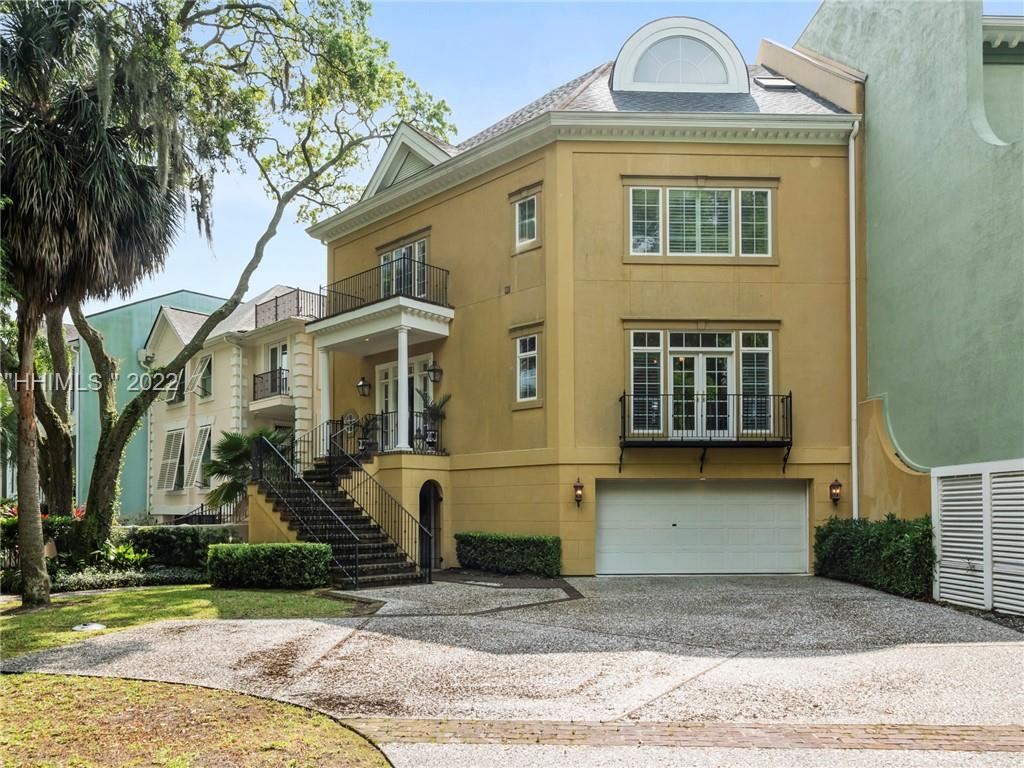 5BR home for sale on Windmill Harbour promenade, $1.575M.
The community is architecturally vibrant and diverse, featuring Lowcountry homes, villas, Charleston-style townhomes and estate homes.
80 percent of homes have a waterview
Property views include:

Deep water, lagoon, marsh
Harbor
Wooded and/or landscaped

Lots, priced from $100,000 to $750,000
Villas/Condominiums, priced from $215,000 to $325,000
Patio Homes and Estate Homes, priced from $475,000 to $3.1 million
SCYC boat slips, priced from $30,000 to $230,000

Boat slips range from 30 feet to 60 feet
Amenities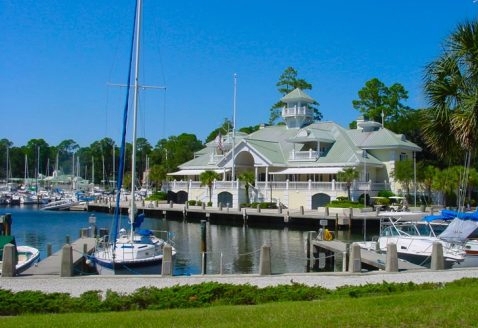 The SCYC clubhouse presides over the 15-acre yacht basin.
Private, gated community with full-time security
15.5-acre yacht basin (largest on Hilton Head Island)

Constant 8-foot water depth; current-free, tide-free docking

Fixed concrete docks, private fuel dock and pumpout station

260 slips, sized from 30 to 60 feet

Complete harbormaster services and Marina store

13,000-sq.-ft formal clubhouse, multiple dining and gathering spaces

SCYC sailing activities

Women-only sailing group, junior sailing program
Beginner, intermediate and racing divisions
Private and group lessons year-round
Two major annual regattas hosted
Club belongs to South Atlantic Yacht Racing Association (SAYRA)
Cruise Fleet meets monthly

South Carolina Yacht Club Sports Center

Seven Har-Tru tennis courts
Stadium court, tennis pro shop
Adult and junior tennis clinics
Competitive women's and men's USTA teams
Evening round robins and mixers, group and private lessons

Golf privileges for SCYC members

Hilton Head National

27-hole championship golf by Gary Player and Bobby Weed
Two par-72 and two par-71 routings

Old South Golf Links

18-hole championship course by Clyde Johnston, par-72, 6,772 yards
Area
Windmill Harbour is a home for active people and families of all ages where your neighbors are your friends.
Some activities that bring the community together are the Harbour Stroll where property owners and the Yacht Club work together to decorate and celebrate the holidays, the spring Yard "Sail" and the community's 4th of July Parade. Send me more information about Windmill Harbour!
The Boat Show
The Hilton Head Island Boat Show at Windmill Harbour is a boater's must-see. The principal sponsors of the Boat Show are the Windmill Harbour Property Owner's Association, the Marina Owner's Association and the South Carolina Yacht Club.
More than 2,500 local and out-of-state attendees attend the event. Sail, motor boat and boating-related vendors present their wares, offering boats, boating accessories and fishing equipment.
One of the most popular activities at the Boat Show is the tour of boats which will often include more than 50 "in water" boats and 10 or more "out of water" boats.
The event is a prime showcase for Windmill Harbour's "Charleston Style," the South Carolina Yacht Club and the community's boater friendly locked harbour and marina. Send me more information about Windmill Harbour!
Additional Information
Windmill Harbour is governed by its Property Owners Association Board which is composed of nine elected directors.
The POA board works in conjunction with owners and a property management company to maintain and improve the community according to the covenants.
Nearest Airport
Savannah International Airport, about 45 minutes away
Hilton Head Island Airport, about 10 minutes away
Location Map
Click here to get directions